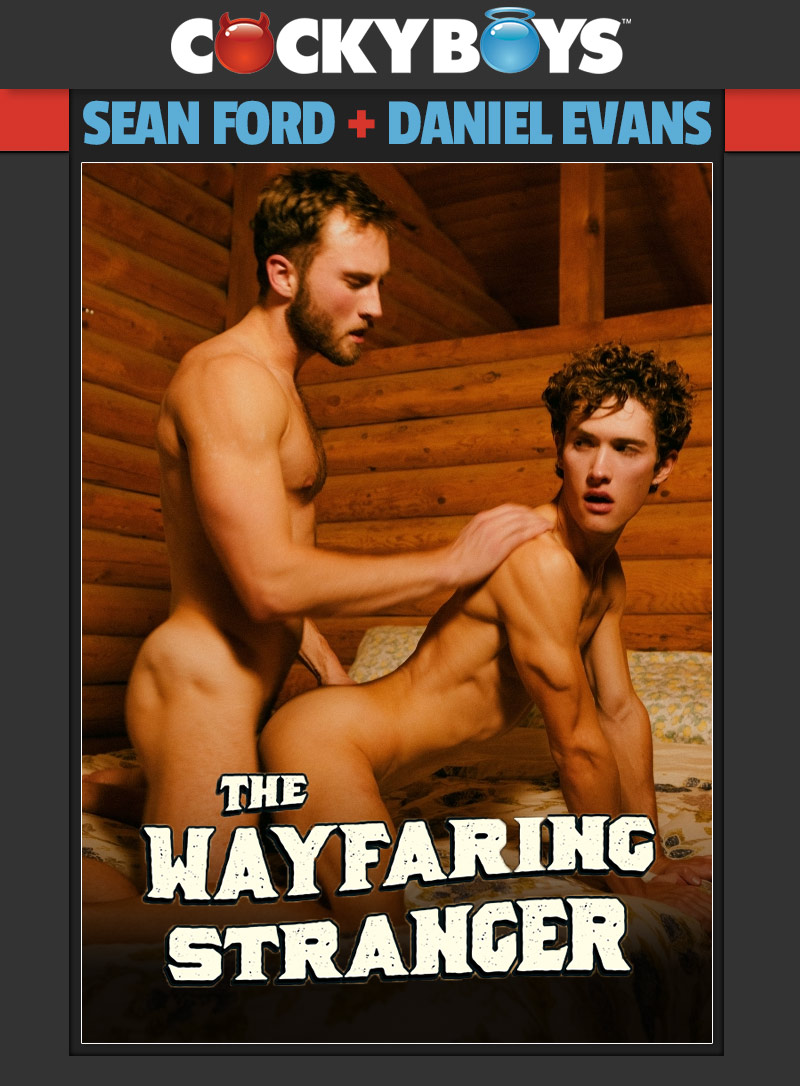 Dan Evans and Sean Ford Flip-Fuck in 'The Wayfaring Stranger' at CockyBoys:
Daniel Evans and Sean Ford flip-fuck in a night of raw sexual passion in this short film collaboration between CockyBoys and the team of guest directors, Ben Prince & Sean Ford. Sean & Daniel are strangers at crossroads and though they're total opposites in life and sexual experiences they both learn from the experience.
In the short film (insert title?}, Sean Ford picks up hitchhiker Daniel Evans along a desert highway and gives him a place to stay at an isolated desert cabin. Secretive, and sexually repressed Sean is intrigued by sexually adventurous Daniel who seduces him into sucking his cock. Daniel then opens up Sean to new pleasure with cock sucking and ass play– and in return an emboldened Sean does the same to Daniel.
Sean Ford goes even farther working Daniel Evans's hole and fucking him with his newfound top prowess. He stops though because he's too close, so Daniel flips and lets Sean ride him, unleashing Sean's total lust. He slathers over Daniel's tasty body, pounds his hole again and asks to flip, so Daniel drills him back and breeds him–and gets a facial from Sean when he cums. As they lie back totally spent, everything has changed for them and what lies ahead.
Watch as Dan Evans and Sean Ford Flip-Fuck at CockyBoys
Watch as Dan Evans and Sean Ford Flip-Fuck at CockyBoys