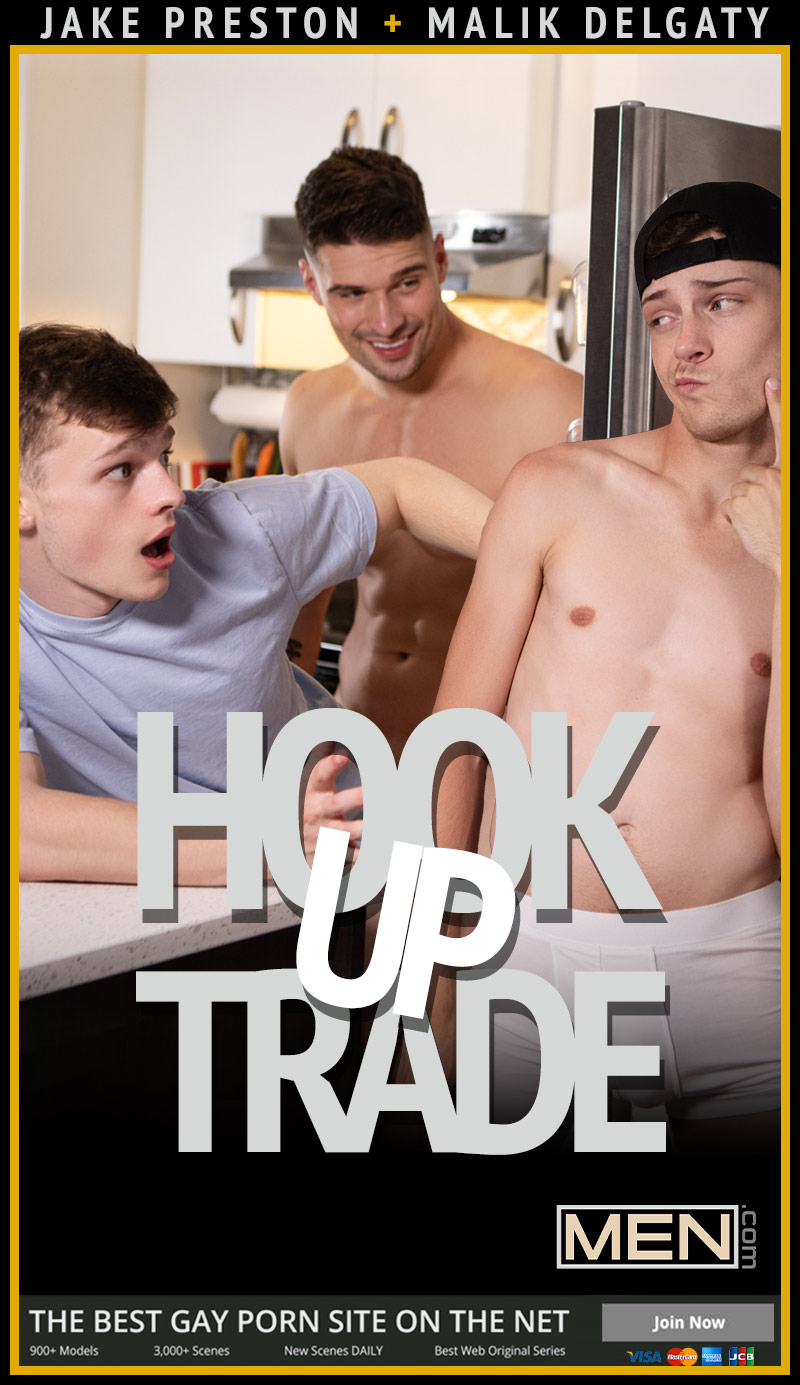 Malik Delgaty Fucks Jake Preston in 'Hook Up Trade' at MEN.com:
Malik Delgaty wakes up next to last night's hookup, and his dick wants another round, but his date doesn't. On his way out, the naked top bumps into roommate Jake Preston, who's definitely interested in that dick. Delgaty's eyes Jake's ass and just has to grab a handful or two, and the twink tells him to get to work.
Malik Delgaty fucks that ass doggystyle, hiding behind the fridge door when last night's hookup enters, then Jake Preston sucks the top's cock before getting railed in piledriver!
Malik Delgaty drills the bottom on the counter till Jake Preston orgasms, then the bottom licks up every drop of Malik's load.
Watch as Malik Delgaty Fucks Jake Preston at MEN.com
Watch as Malik Delgaty Fucks Jake Preston at MEN.com