Articles Featuring:
Cheaters
MEN.com: muscular D.O. is on a mission to get inside of beefy Ryan Bones's pants; however, he knows hunky Ryan is mostly into younger men.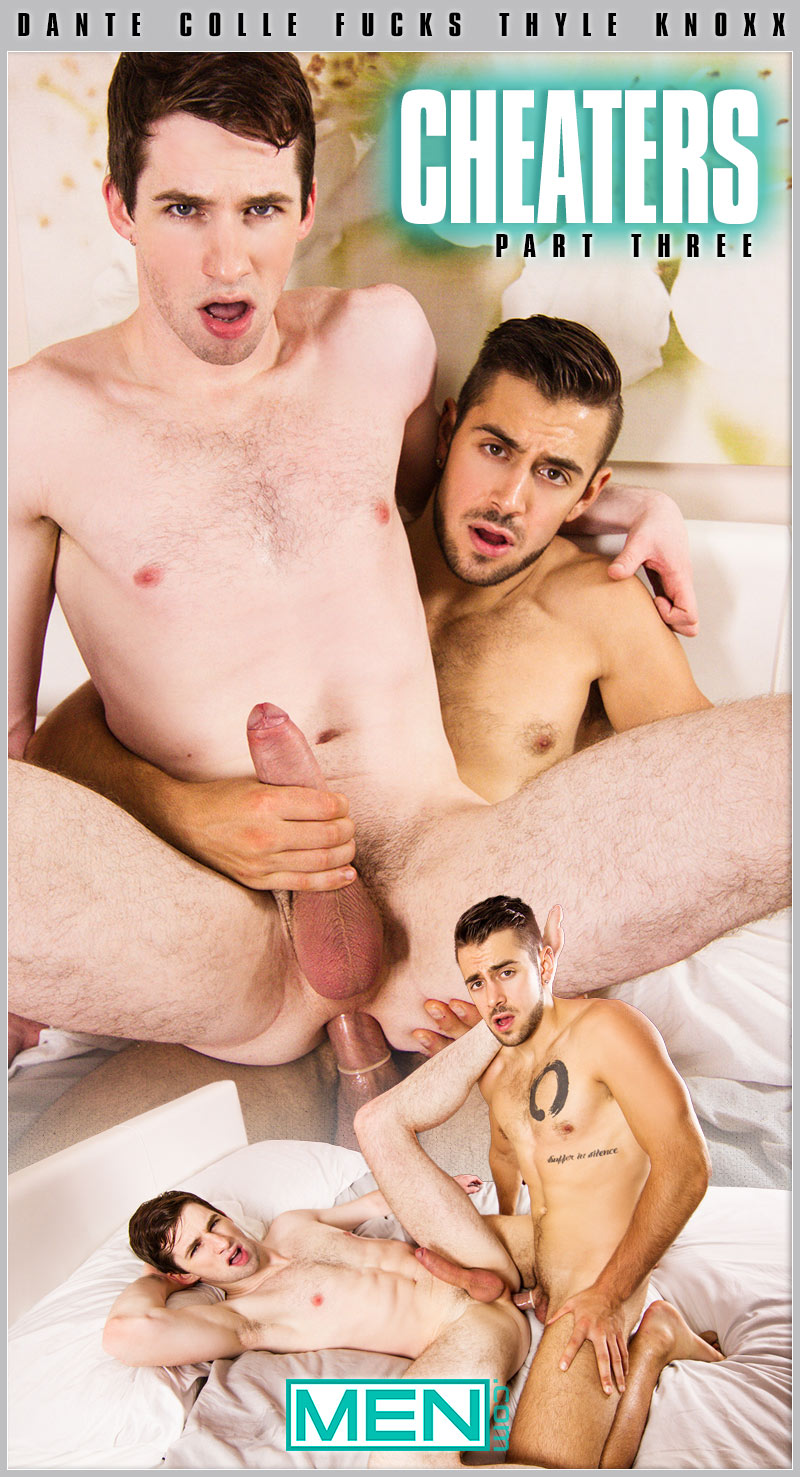 Cheaters, Part 3: Thyle Knoxx impersonates porn star Nicolette Shea by wearing a bodysuit to trick Dante Colle into fucking him.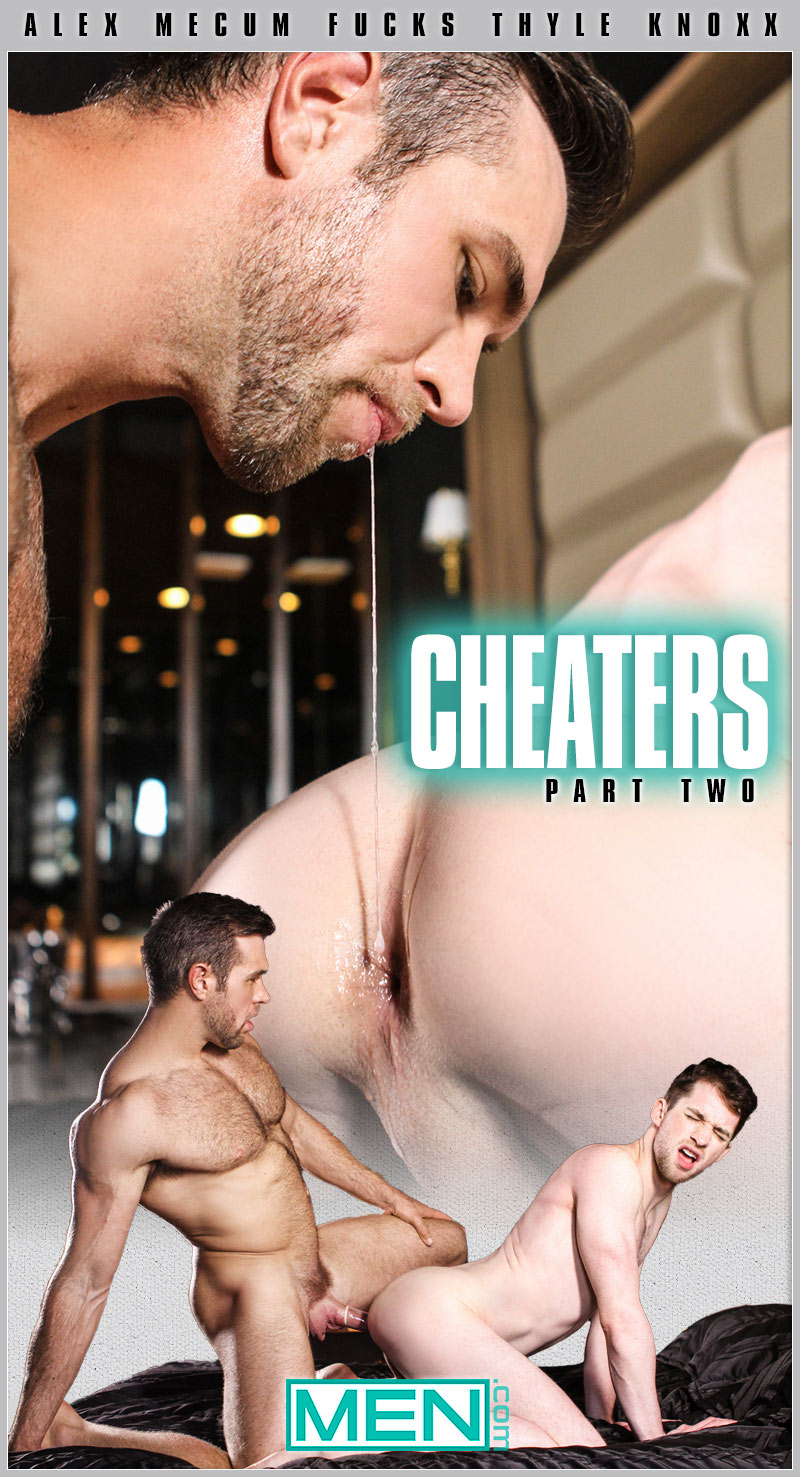 Alex Mecum is obsessed with Davey Wavey and Thyle Knoxx isn't too pleased. Thyle informs him that a mutual friend met Davey via a popular dating app. Thyle Knoxx has a little surprise planned for him.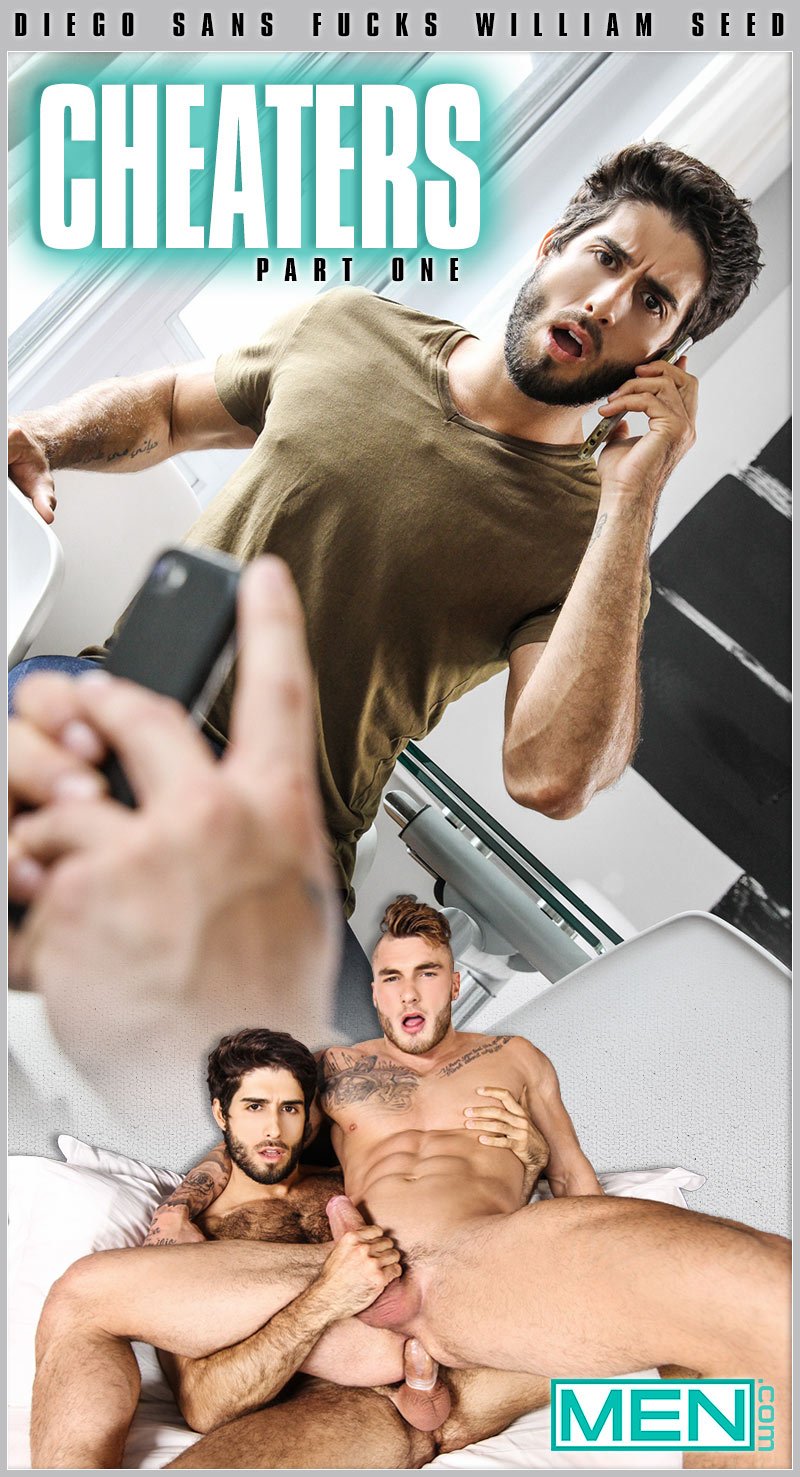 Diego Sans gets an anonymous phone call about his boyfriend William Seed cheating on him. He devises a plan to catch him in the act. Watch what happens when he does!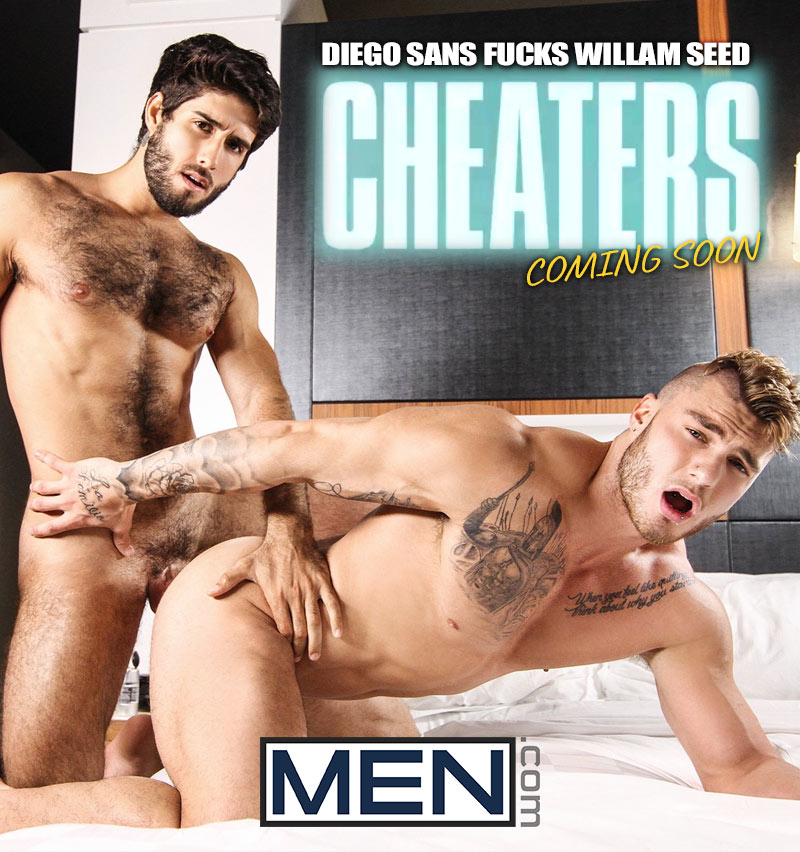 Diego Sans finds out his boyfriend William Seed is cheating behind his back. Find out how Diego exacts his revenge in "Cheaters Part 1" this Friday, only on MEN.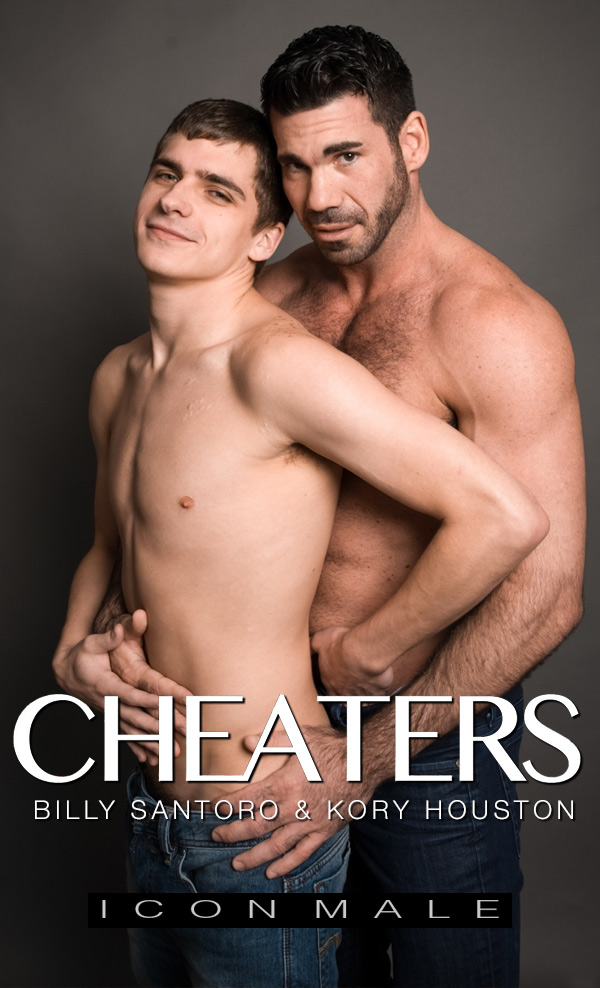 Billy Santoro is worried that his boyfriend suspects of his affair with Kory Houston. But Kory figures that it might be for the best, since they won't have to sneak around anymore. Their secret love affair would finally be out in the open. Nonetheless, Billy fears for their lives, seeing as his boyfriend has done time for attempted murder in the past.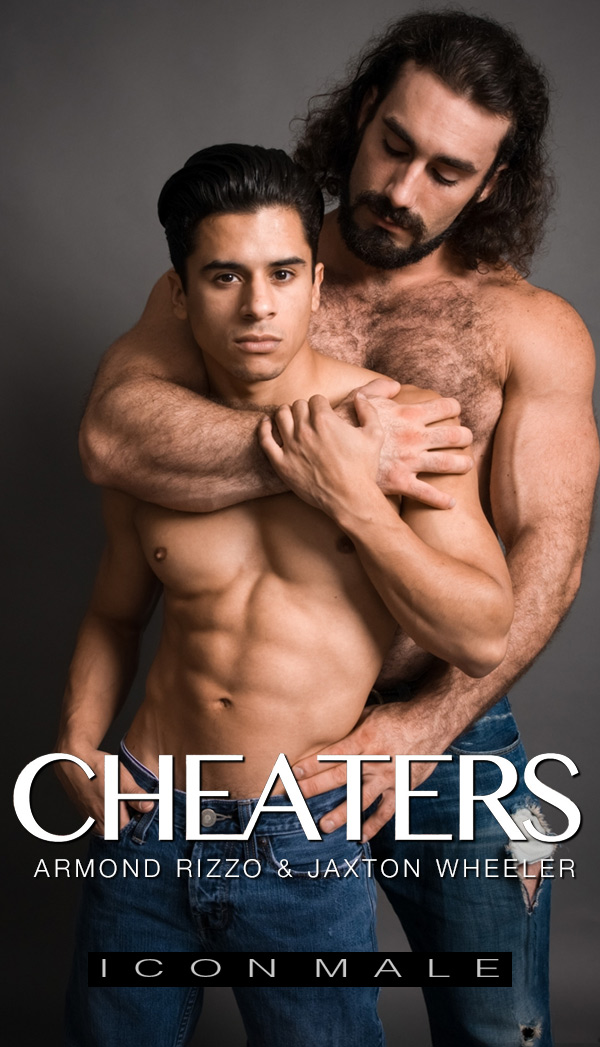 Armond Rizzo wasn't expecting anyone to show up at his place tonight. Yet, someone is knocking on his door. He opens to see a man he has never seen before. After introducing himself as Billy's boyfriend, a very alarmed Armond invites Jaxton Wheeler inside for a chat. Jaxton begins by telling him that Billy is unstable and warns him that he shouldn't mess with his head, but Armond refuses to believe anything this stranger is telling him.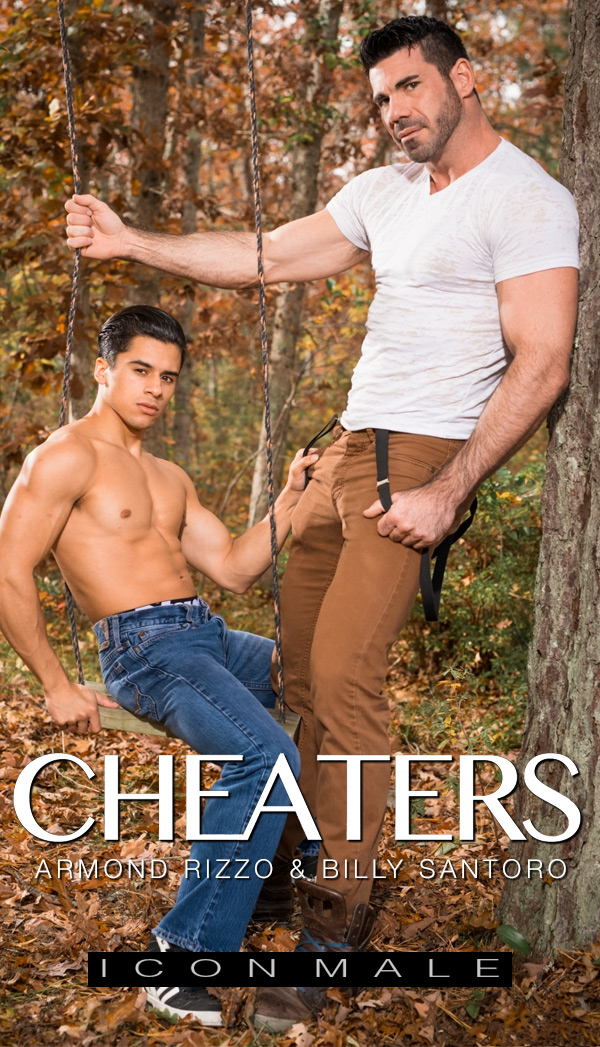 Young Armond Rizzo isn't very content with the fact that Billy Santoro, the older man he's been seeing in secret, is still with his boyfriend. Feeling 'second placed', Armond feels he should tell the truth so they could finally be together. But Billy is concerned that if he tells his boyfriend that he's been cheating on him, he might get violent. Despaired, Billy lowers his head and places his hands over his face. To comfort him, Armond leans in to kiss Billy's ear, then slowly makes his way down the neck. To forget about his concerns over his boyfriend, Billy turns his head to face Armond and makes out with him.