JakeCruise: Zack & Jake Tyler (Bareback)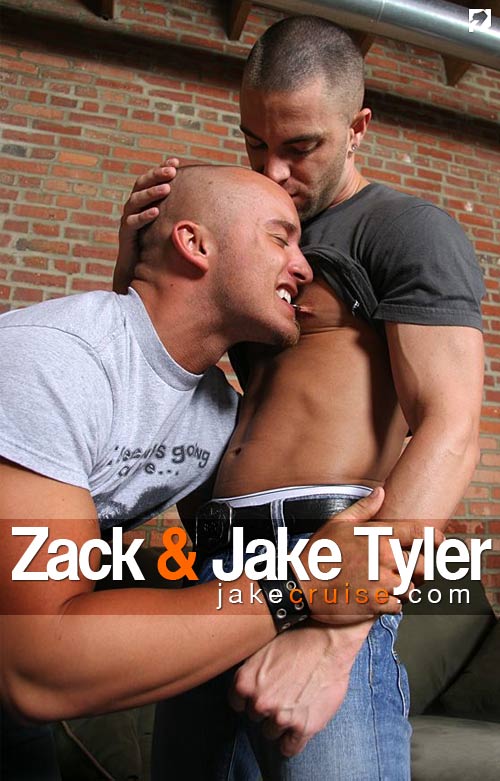 One of the most exciting things about watching a real-life couple in action is the chemistry that flows between them. Zack and Jake Tyler are one such couple, and you can all but see the sparks fly when they kiss and touch each other. They take their time squeezing and teasing each other, making sure that every inch of their smooth, toned bodies gets the attention it definitely deserves. Jake Tyler takes the initiative early on, but playful and passionate Zack isn't far behind as these two give and take.
When Zack slips his hard bare cock into his lover, Jake's more than ready for it and moans with pleasure as Zack pumps his tight hole. It's not long after Jake explodes all over his abs that Zack shoots his own hot load, coating Jake from shoulder to balls.